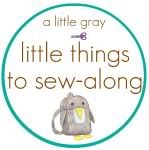 I finished Isabelle's bucket hat last night. Yay!! And I didn't need to buy any fabric for it, everything is from my stash. Double YAY!

Did you know this pattern is for a reversible bucket hat? REVERSIBLE!!


I wasn't sure about this contrasting thread when I sewed the first line but I figured if I hated it, Isabelle didn't need to wear it with this side out. But I think it looks great.
It is a big hit. BIG.


With Nathan that is. I took this last night on my cell phone to send to Alan. As soon as I was done sewing it, he put it on, and wore it for a good long time.
In fact, this afternoon, as I was trying to take pictures of it, Nathan tried to grab it.


Yoink!
And how does Isabelle like it?

Miss Posey Pose a Lot likes it ok.

She went all crazy with the posing with it.

As you can tell.

This one is my favorite.


Where she's posing like an Asian. Bwa ha ha! I asked her where she learned that from because Alan and I DEFINITELY do not do this. She said she learned it from a book. 😀
Isabelle likes it but isn't ecstatic about it. She said, "thanks for making me a hat mama!" then tossed it aside. Nathan definitely had it on longer than she did. Guess I should make my little guy one too.
Project Notes
Pattern: Oliver + S Little Things to Sew
If you decide to make this, go check out Jessica's directions on how to make these without handsewing. It is awesome. That's the way I made it.
The only other change I made from the pattern is, I opted to use cotton flannel instead of interfacing. I was worried it wouldn't be stiff enough but it came out nice.